partners with
&
Now... gain access to over 2 Million curated educational videos and 500,000 educator reviews to free & open educational resources
No
prue-test basic math skills

reviewed resources found. Showing results for

pure-test basic math skills

.
Videos (Over 2 Million Educational Videos Available)
The Secret World of Animal Sleep 101...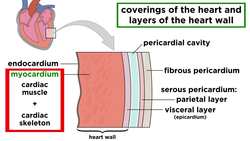 The Circulatory System Part 1: The Heart
How Computers Work: What Makes a Computer,...
This isn't your typical basic lesson—it's more acidic! Learners use pH information to determine the hydroxide ion concentration of different substances and then use these values to analyze information. The calculations require...
Students observe how math is important in navigation and engineering. They study how surveyors use math and science to calcute, count, measure, label, and indicate distances on a map. They estimate specific distances.
Young scholars encounter that common materials can be very useful in science. They work on an activity that prepares acid/base testing paper from red cabbage. Students analyze that pure water is neutral--neither an acid nor a base.